Welcome to the Zambia itineraries page!

Africa is a huge, huge continent and each area of each country, and even the camps in these areas offer completely different experiences. The beauty of it's diversity though is that there is definitely an itinerary out there for everyone. We have been crafting tailor made trips for over 20 years now, so really do know out stuff. It can therefore be a good idea once you have had a browse through the itineraries to give us a call for further discussion with an expert who has recently visited the lodges & areas in question… Although we keep our website updated and try to make it as comprehensive as possible, first-hand experience is a much better indicator of the real-time quality of a camp!

We can craft any itineraries to suit you entirely, providing that it is all logistically possible with your time frame and budget. So please note this page is merely here to give you an idea of some of our favourite combinations. We hope this serves as a useful tool for not just inspiration, but so you can work out the kind of trip you can get for your budget and time frame.


A GUIDE TO CHOOSING YOUR AFRICA HOLIDAY ITINERARIES

All of our 50 itineraries are tailor made for each individual client, according to their budget, requirements and preferences. We don't sell pre-packaged trips of any kind. However, in order to show you how some of the different elements can fit together, and some of the kinds of trips that previous clients have taken, we set out here a few example itineraries. These are for illustration purposes only and should not be read restrictively. Your trip can include elements of any combination of any of these itineraries - the only limitations are your budget and your timeframe!

Please select the style of trip you are after. If you aren't sure what they all mean, here's a little guide;


Adventure - This is still not camping as we know it! Expect here rustic, but comfortable and authentic accommodation. No frills, but no compromising on still exceptional levels of comfort and service.
Classic - A step up from adventure, this is a perfect style for those who are after a barefoot luxury experience. With very high quality camps, but no super luxury frills.
Premier - For those who are lovers of luxury... Not much is missing on these trips!
Expert - If you are after the very best the country has to offer, this is for you. Private pools, butlers and even private safari parks... This is the creme de la creme of African Holidays.
Then select your budget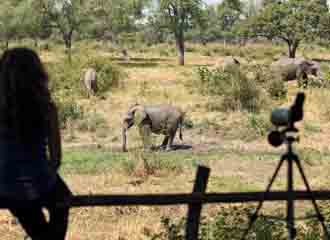 Zambia Adventure 1
$5,548

per person (inc. internal flights)

A great value adventure with drives in the Mfuwe area and walking at Chikoko with some time to relax at the falls afterwards.


MORE +
Flatdogs is the closest camp outside the main gate of the South Luangwa National Park, one of the finest safari destinations in Africa. The camp is fairly large,but nicely spread out so there is no feeling of over crowding and you will be really well looked after.

Run by Remote Africa as part of the infamous Chikoko Walking Trails, Chikoko is a camp that truly fits in with its surroundings; this is a stunning and exclusive no frills bush camp.

Given its location, Waterberry is perfect for boating safaris along the Zambezi. A sundowners cruise, fishing trip and mekoro ride here makes the Zambezi one of the best big river experiences in Africa.
enquire now
MORE +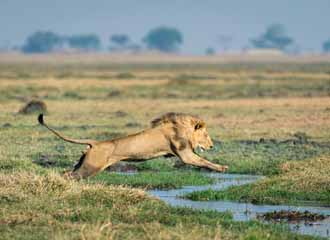 Zambia Adventure 2
$5,403

per person (inc. internal flights)

A great value trip combing the South Luangwa and the Lower Zambezi.


MORE +
We're a bit undecided about Mfuwe Lodge - it is inside the main gate which is a huge bonus and means the wonders of the park are right on the doorstep. However, it also mean the entrance road is also on the doorstep to one stretch of the chalets.

Kasaka is hands down the best value lodge in the Lower Zambezi. It is further away from the National Park and perhaps not the most aesthetic camp around, but the rest of this area is seriously pricey and Kasaka opens up this stunning part of Zambia to those on a slightly lower budget who are after a top knotch experience.
enquire now
MORE +
false
false
false
false
false
false
false
false
false
false
false