We are the preferred supplier to most of the top lodges in Africa. Most lodges do not accept direct bookings, requiring bookings to be made through an agent. It takes a long time and a lot of experience to become a preferred supplier and we are very proud to have been awarded this accolade.

Over the years we have worked with almost every supplier in Africa allowing us to discover which is the best safari in Africa as well as developing very strong relationships. We visit all the properties regularly to keep up to date with our safari knowledge and due to our many years in the industry we are able to offer you an overall cheaper price than dealing direct with a supplier.
Wilderness Safaris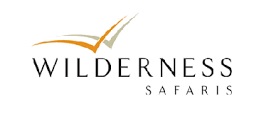 "Africa Odyssey effortlessly combines in-depth knowledge with a passion for Africa which always results in exceptional itineraries. The relationship between Wilderness Safaris and Africa Odyssey is long-standing and rewarding and we look forward to continuing to work together in creating memorable journeys for many years to come."
Roberto Viviani - UK Business Manager - Wilderness Safaris.
Show me more >