We are the preferred supplier to most of the top lodges in Africa. Most lodges do not accept direct bookings, requiring bookings to be made through an agent. It takes a long time and a lot of experience to become a preferred supplier and we are very proud to have been awarded this accolade.

Over the years we have worked with almost every supplier in Africa allowing us to discover which is the best safari in Africa as well as developing very strong relationships. We visit all the properties regularly to keep up to date with our safari knowledge and due to our many years in the industry we are able to offer you an overall cheaper price than dealing direct with a supplier.
Wilderness Safaris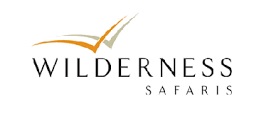 "Africa Odyssey effortlessly combines in-depth knowledge with a passion for Africa which always results in exceptional itineraries. The relationship between Wilderness Safaris and Africa Odyssey is long-standing and rewarding and we look forward to continuing to work together in creating memorable journeys for many years to come."
Roberto Viviani - UK Business Manager - Wilderness Safaris.
Show me more >
Asilia
"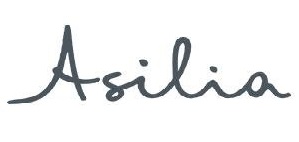 Asilia has worked successfully with Africa Odyssey through the years to further its ambitions of being the best regional operator. There is no doubt that - along with Africa Odyssey staff - past clients are held in high regard locally for all they have and continue to bring to East Africa. The guests arrive in East Africa well prepared for the journey and as such are able to fully enjoy these wildernesses in the way that best suits them. Africa Odyssey have an excellent history in briefing us on the needs and wants of the guests which is vital in allowing us to deliver the standards we aspire to. Through this relationship we remain convinced that Africa Odyssey are one of the best safari operators, on many levels, when one is planning a trip to Africa. "
Gordie Owles - Marketing Director – Asilia Africa
Show me more >
And Beyond (&Beyond)
'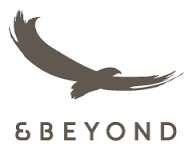 Africa Odyssey are one of our longest running UK partners - they have a huge and detailed knowledge of 'all things African' and we love working with them.'

Minaxi Mistry – Marketing Director – &Beyond

Show me more >
Nomads
"

Africa Odyssey are one of Nomad Tanzania's most trusted tour operator partners and have been since we both started up in the mid 90's. Still small, immensely knowledgeable and fanatic about quality, they keep us on our toes and supply us with an eclectic mix of well informed & interesting clients. In a world where gratuitous luxury can too often obscure the real experience, Marc and his team remain champions of all that the true safari should represent - and we at Nomad love them for it!"

Mark Holdsworth – Owner – Nomad Tanzania

Show me more >
Selous Safari Company
"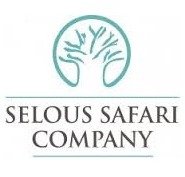 Selous Safari Company and Africa Odyssey have been more than supplier and client, we have been partners in providing exquisite safaris and beach experiences to our guests for decades. The Tanzania Odyssey team are exceedingly experienced with intimate knowledge of our camps, a passion for the continent and an eye for detail and a deep understanding of the needs of their guests. We thoroughly enjoy working alongside them and look forward to many more decades of complete client satisfaction on the southern Tanzanian circuit."

Charles Dobie – Owner Selous Safari Company

Show me more >
Pack for a Purpose - charity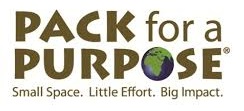 We are proud members of Pack for a Purpose, an initiative that allows travellers like you to make a lasting impact in the community at your travel destination. If you save just a few kilos of space in your suitcase and take supplies for area schools or medical clinics in need, you'll make a priceless impact in the lives of our local children and families. Please click here to see what supplies are needed for our project/projects. http://www.packforapurpose.org/



Travel Foundation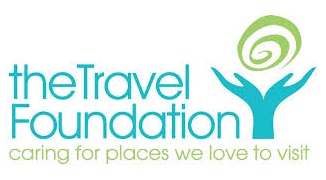 As a responsible tour operator we ask all our customers to consider making a donation to our chosen charity, the Travel Foundation

The Travel Foundation is a UK charity that exists to makes sure tourism benefits the destinations we visit on holiday. Its workis leading the way in improving the impacts of tourism – making sure local communities, the environment and tourists benefit from holidays around the world.

Its projects not only create vital economic opportunities for local people and protect the environment, but also support the creation of resilient, vibrant tourism destinations that people will want to visit now and in the future.


Sam Hankss Photography
One of our own team members has a love for photography and all things wildlife. Not only will he help you with customising incredible itineraries, but he also depicts some beautiful wildlife scenes taken whilst on his trips with us. We are proud to be in partnership with
Sam Hankss Photography
.